Fort Worth Sprinkler Repair

Irrigation Contractors Serving Fort Worth Texas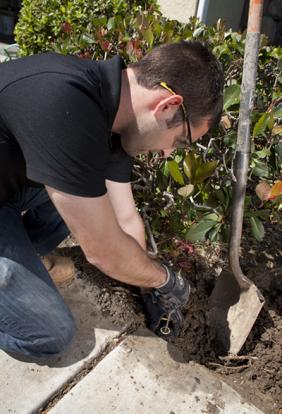 Sprinkler repair is no laughing matter, especially if you've been hit with a hefty ordinance violation. Fort Worth doesn't mess around when it comes to water conservation and that is no clearer than in their $2,000 max fine for an unkempt sprinkler system. Our Fort Worth sprinkler repair team often gets called in as a result of a recent sprinkler inspection or municipal warning. Hopefully you're here because you got a warning and not because of one of those huge fines.
We are a comprehensive Fort Worth sprinkler repair service that specializes in those hard to find leaks that are costing you cash. That doesn't mean we don't do standard repairs, we do, and we do them well. We are the number one choice for pop-up head repair and replacement in the area. In fact we carry over 1000 replacement pop-up heads from all of the major manufacturers on each of our trucks so we always have replacements with us if needed. While some other sprinkler repair teams might just come in and replace a malfunctioning pop-up heads without looking for the underlying problem, we'll figure out why the head went bad in the first place. Most of the time a broken head is a result of debris being trapped in the compression valves around the riser. If this is the issue, we can often repair it instead of replacing it.
Our Irrigation Contractors Design Custom Systems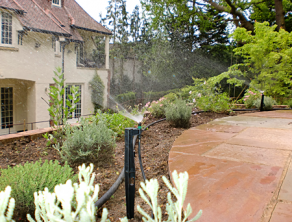 No two yards are exactly the same, and neither are their needs. Just a slight difference in grade, type of grass, or the addition of a tree can have large ramifications for your yard. If it's time for a brand new sprinkler system, our team will install one that fits your yard like a glove. Better yet, our irrigation contractors will talk to you about your future plans for your yard, so that your system will be able to cover your irrigation needs for years to come.
Hear from our customers!

I disconnected my system a few years ago because it was costing me an arm and a leg to run it. I finally decided to bite the bullet and stop wasting my time hand watering. When I called in the Fort Worth guys, they tuned the system and found an underground leak. That's where the extra cost was coming from. They fixed it and now I'm spending less money and saving more time. Wish I would've called sooner.

- James G., Fort Worth
Top notch service. Professional, knowledgeable - just the type of guys you want to work on your system. I had them fix my mother's system too!

- Morris J., Keller
I wanted to add a pepper garden around my patio but didn't want to have to water it all the time. Fort Worth Sprinkler Repair added a custom drip irrigation system to my existing run. They set it up and adjusted the controller so I wouldn't have to worry about it. Now my peppers get exactly the right amount of water and all I have to do is pick them!

- Paula S., Benbrook
We Can Upgrade Your Current Sprinkler System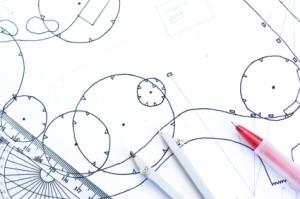 Yards don't stay the same forever, but sprinkler systems don't magically change with them. If you've made major or even minor changes to your yard since your sprinkler system was installed, chances are good that you have water usage, runoff, or noncoverage issues.
The good news is that you might not need a whole new sprinkler system to get your yard in shape. Our irrigation contractors can add zones to your system, replace high flow heads with low flow heads, add drip irrigation systems for hard-to-reach areas, and so much more. We call them sprinkler system retrofits, and you'll call them a good idea.
We Won't Neglect Your Water Pressure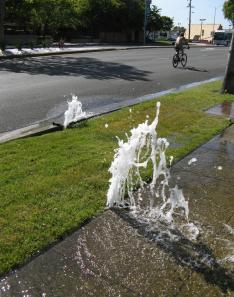 Our sprinkler installers will also take into account the pressure of the water delivered to each individual spray head. This is very important when it comes to planting beds as a hard spray can knock off delicate flowers and destroy the entire reason for the planting bed in the first place. Every head will be calibrated from direction, flow rate and pressure so that it achieves the maximum irrigation in the most efficient time. This type of system optimization does require a controller unit (something that is often quoted as an "add on" for the one-size-fits-all systems) that will allow you to set-it and forget-it. Once the program is put into the controller all you have to do is sit back and enjoy your lawn.
Call Today for Quality Sprinkler Repair in Fort Worth TX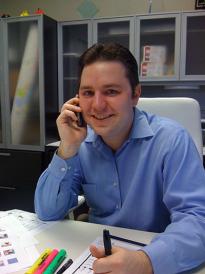 We're ready to start on your sprinkler repair job whenever you are, but first you have to call us! Our team can often provide same day service in Forth Worth, Haltom City, Richland Hills and North Richland Hills, Hurst, Bedford, Colleyville, Benbrook, White Settlement River Oaks, Lake Worth, Saginaw, Watauga, and surrounding communities. We are also able to serve businesses and residents in additional communities with more advance notice, and may be able to help you get in touch with sprinkler repair companies that serve other areas.